US MIRACLE was founded in 2003 in the United Sates. We have manufactured reliable and environmental friendly dry mixed mortar and plaster to our customers around the world. We make products that help improving the quality of constructions and provide highly economical building materials to our customers. US MIRACLE also provides innovative, durable, and world class quality products in the global market.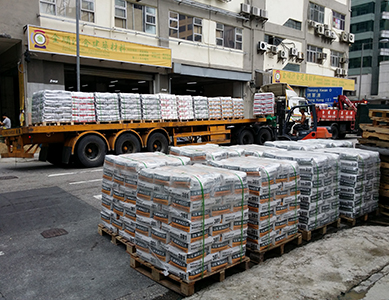 US Miracle Products
US MIRACLE offers the broadest line of green building material products to fulfill the demand for a variety of specific requirements. This includes American mortar adhesive, American plaster, tile adhesive series, tile grout series, stone adhesive and caring series, waterproofing series, skim coat series, gypsum plaster series, architectural paints series, and more. The excellent quality has established an outstanding reputation among the industry. These products have been used in many landmark buildings and refurbishing projects such as Happy Valley Racecourse, Hong Kong University, HSBC, MTR, Chow Tai Fook, TVB, Macau MGM Hotel, etc.
R&D Center
The US MIRACLE R&D center is located in the United States and Mainland China. Our R&D center routinely evaluates production samples in other to assure that all our products meet the European, Hong Kong, and Chinese standards, etc. Our raw materials are deliberately chosen from leading international materials suppliers with superior quality. US MIRACLE has been extensively cooperating with leading international materials suppliers to jointly research and develop new building material technologies and products, such as, WACKER, DOW CHEMICAL, ASLAND, DUPONT, BASF etc.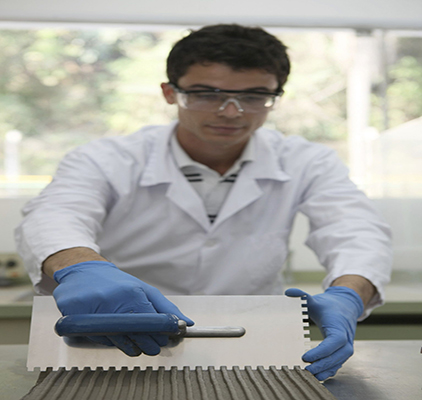 Manufacturing Base
In 2016 US MIRACLE have established a dry mixed plant with area of over 50,000 squares feet in Huizhou China, and with production capacity over 100,000 tons per annum. Through our automatic production system, all our products are under stringent quality control in order to ensure their consistent high quality and reliability. With our high production efficiency, we can provide our customers with more flexible and better services.